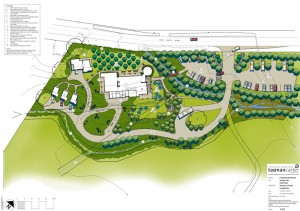 In Golden Bay the Waikoropupu catchment contains one of New Zealand's pioneer hyro electric generation schemes.
Internationally recognized Pupu Springs is an important natural feature producing the clearest water in the Southern Hemisphere.
Tasman Carter Ltd was engaged to develop a master plan layout for a 120-seat restaurant, accommodation studios and an aquarium.
The planning had as its basis recognition of the nearby outstanding features and the preservation of the valleys rural character.